Welcome to Newby Research, LLC
I provide usability and statistical analysis to a wide variety of areas using multiple approaches.
I have found that the most effective way to address research challenges is with a diverse toolbox allowing for different perspectives.
Newby Research was born in 1997 while I was working on my Ph.D. in cognitive psychology from UC Berkeley and has been growing ever since.
With experience in usability, marketing and statistical analysis I can create a project uniquely suited to your needs. From evaluating current products and services to planning the next generation, I can provide research to inform your business decisions.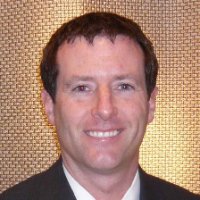 Located in the San Francisco Bay Area, I can travel to work on location and/or work remotely depending on your needs. Ongoing relationships with great recruiters, modern facilities and expert researchers allow me to scale up to handle large projects.
When I am not crunching data I can usually be found somewhere in the California mountains running, skiing, fly fishing or spending time with family.